See on Scoop.it – CulturaDigital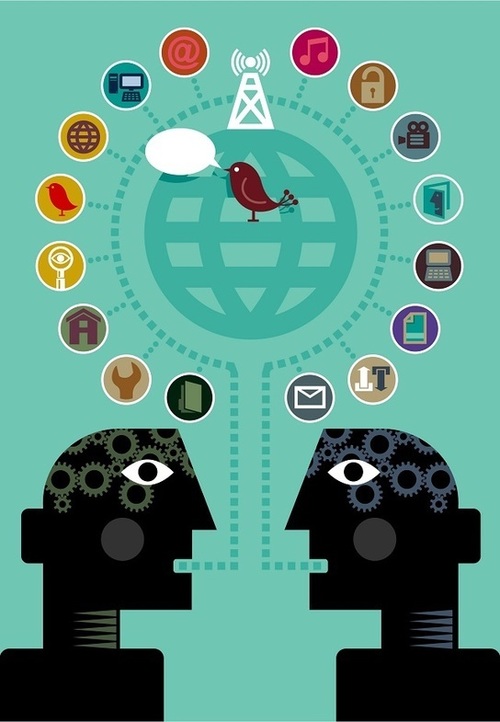 Kamian's insight:
Networking is a prime form of 21st century learning. The world is much smaller thanks to technology. Learning is transforming into a globally collaborative enterprise. Take for example scientists; professional networks allow the scientific community to share discoveries much faster.
Just this month, a tech news article showcased how Harvard scientists are considering that "sharing discoveries is more efficient and honorable than patenting them." This idea embodies the true spirit of a successful professional learning network: collaboration for its own sake.
As educators, we aim to be connected to advance our craft. On another level, we hope to teach students to use networks to prepare for them for a changing job market. But what is the best way to approach PLNs?
Learning networks are based on the theory of connectivism, or learning from diverse social webs. Connectivism implies that learning relies on communicating ideas with others. PLNs facilitate learning through meaningful interactions. The advantages of PLNs today are two-fold. In one way, they can improve classroom teaching and help develop new projects. On the other hand, they act as a form of communal intelligence that changes societal perceptions.
What are some ways to grow your PLN and improve the quality of your interactions? As you will see, there are diverse ways to build your network and many new management tools. Here are some simple tips:
Read more: http://newsroom.opencolleges.edu.au/features/20-tips-for-creating-a-professional-learning-network/#ixzz2Hn9uJIif
See on newsroom.opencolleges.edu.au